Some of these are 3-4 years ago but haven't been shared. I have many pics on an older computer that's not cooperating, hopefully I'll be able to rescue them someday.
I didn't get a finished pic of this top but it came out gorgeous! I can't remember whose pattern (perhaps Bonnie Hunter?). I believe it's named Strip Twist and I know I assembled it wrong (oops!) but I just went with it. This was gifted last fall to my boyfriend's brother's new baby boy & mom told me a few weeks ago when we visited how much she loves it :)
This was a birthday gift for one of my tween daughter's best friends. My daughter drew the horses and I did a lot of swearing with all the applique but I think it came out ok and it was very well received :) I had an inspiration pic from somewhere online to guide me, I wish I'd saved her name/site to properly credit her idea!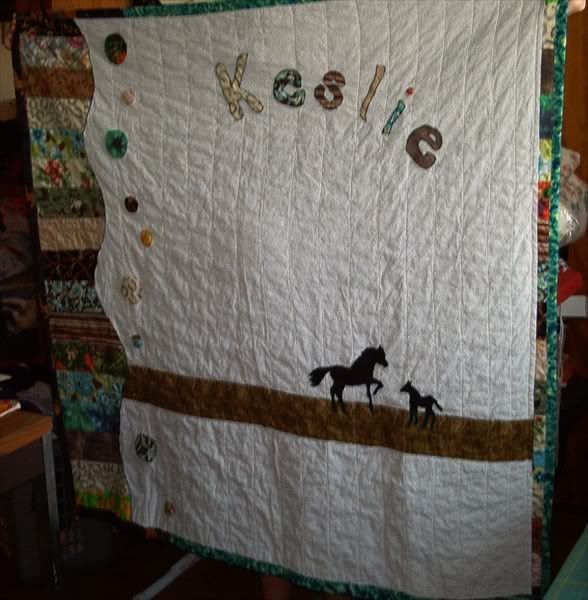 This top is still just a top. I'd love to finish it for my own bed but it's got weird vibes...I made it right before I separated from my ex-husband and now I'm not sure I want to sleep with it every night no matter how much I love it, lol...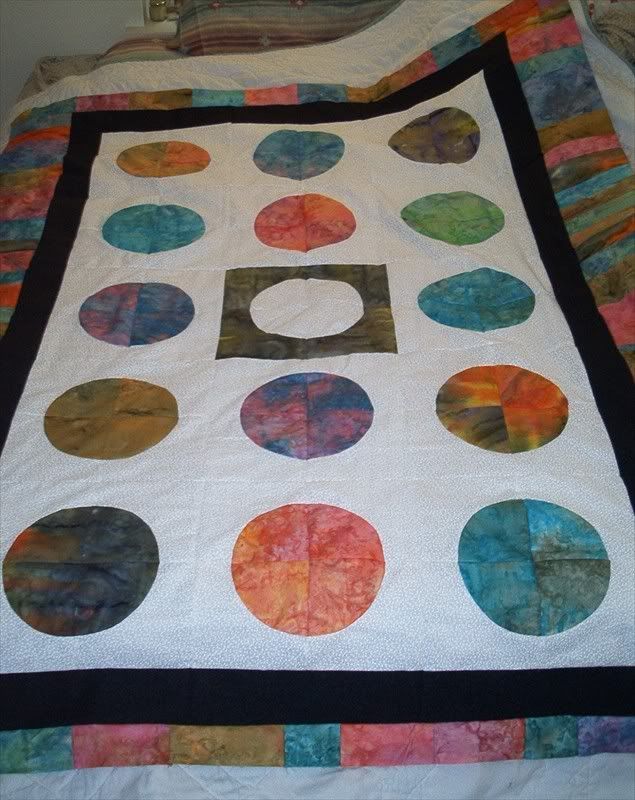 This got finished & gifted but I only have a pic of the top. Experiment with black & white & some pretty hot pink & Heather Ross fabric (I still have a good amount of that I'm hoarding). Given to a friend's baby girl. I LOVE this style quilt and am planning another for a Christmas gift.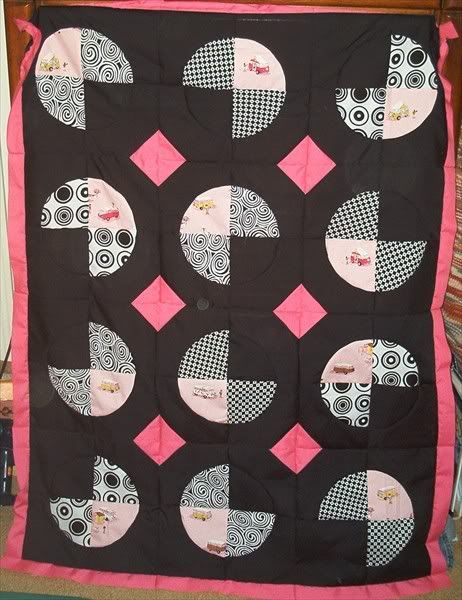 I wish I had a pic of this after quilting (my first free motion, I used a variegated thread). This crazy cat quilt was for one of my daughters.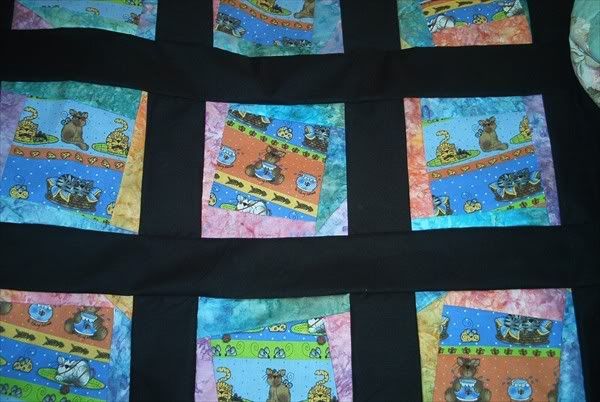 I made 2 of these Bargellos for a friend's twin boys! The quilts were nearly identical, I used some hand dyed FQ's, some batiks & a variety of kids prints that I thought fit her personality. I tied instead of quilting them and they're backed with a plush white flannel with rainbow dots.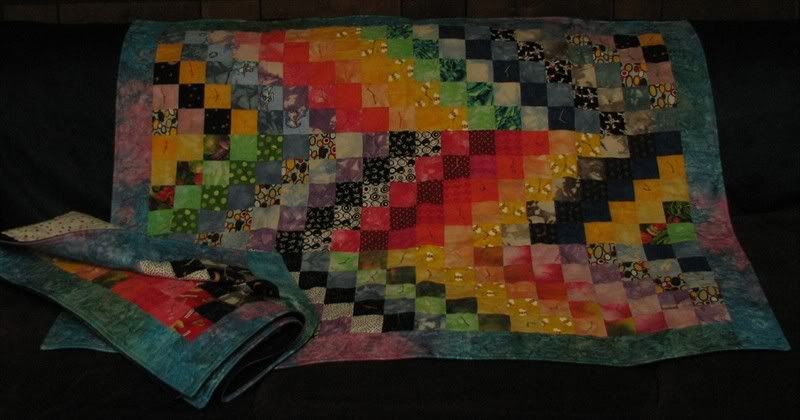 And I believe it was
Judy
who asked recently about our favorite quilt we've made. It's hard to choose but this is one of my favs, for another of my daughters. I had a bunch of triangles cut & just played until I liked the arrangement. It's backed with a pretty satin that was a bear to work with but so worth it in the end.