I'm not sure if I have enough to do one a month but here's the start of my list of UFO's (in quilt or knit-speak, that's Unfinished Objects).
1. I've had this baby quilt top done for ohh, 3 yrs? It has HR Goldfish in Bags, a HR Beach print, a coordinating dot, denim & a cute pinstripe.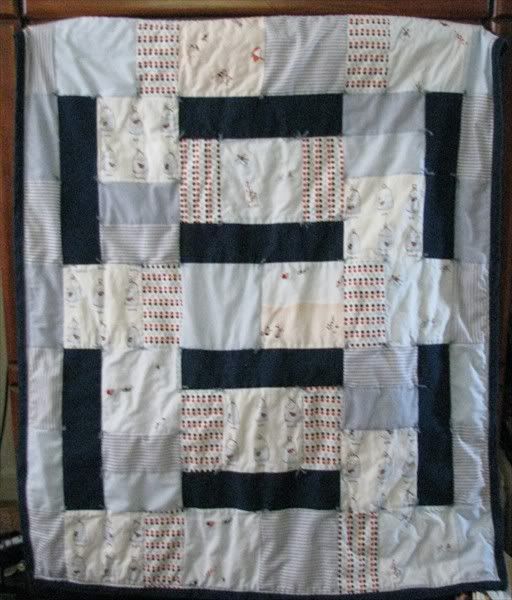 2. This one coordinates, originally I planned to give these to a friend with twin boys. Then I discovered Bargellos & made 2 totally different quilts instead. The top is actually done, just no nice pic like the other one.
3. Another finished top, this one is for me. I started it when I was still married though and I've been hesitant to finish it because it has some emotional garbage attached. I love it, no clue what to back it with. I have 2 matching throw pillows all done & tucked away somewhere.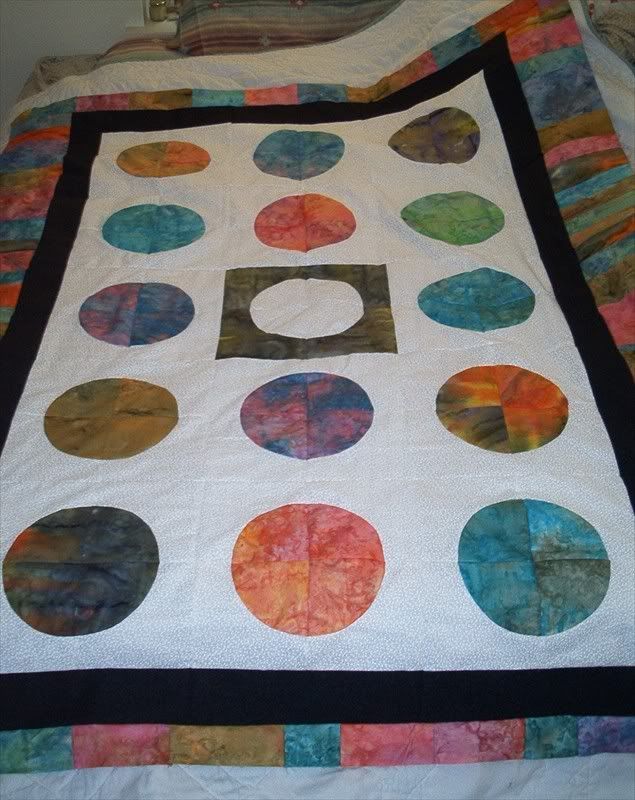 4. These are hmm, not sure. I started with the larger ones on the left, hated it, bought more fabric & made the blocks on the right. There's not enough of either for a whole quilt (even baby size like I intended). I just need to somehow use the blocks instead of throwing them away, I have quite a few of each though I've raided some of the extra fabric for other projects. No telling what they'll become!
5. This is a small Halloween throw/wallhanging top. I made a similar one for a friend that I finished & gifted. Didn't get this pieced until after the holiday so it's been bagged with my Hallo fabrics for a while. Using scraps, I'm not thrilled with it, just need it done.
6. I bought this bag at least 5 years ago on some ridiculously low clearance, it's pre-cut fleece for a baby quilt. I don't like the included pattern though, need to spice it up a bit. Maybe a rag quilt eventually.
7. These are the Bargellos I made for the twins…I also made the one below with a brocade back for another baby. Loved all 3, adding a Bargello for ME to the list.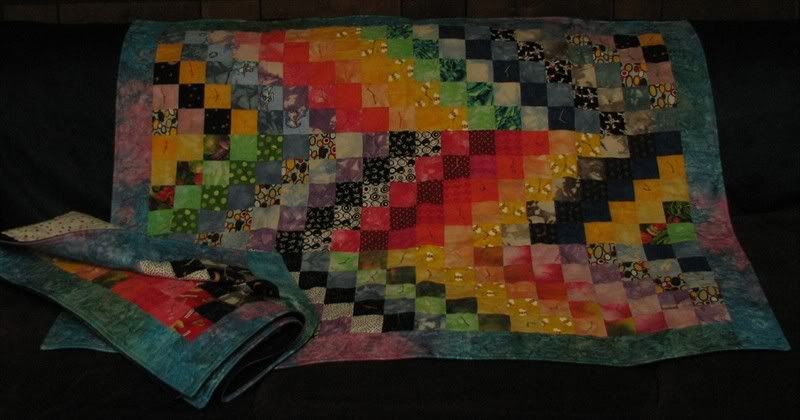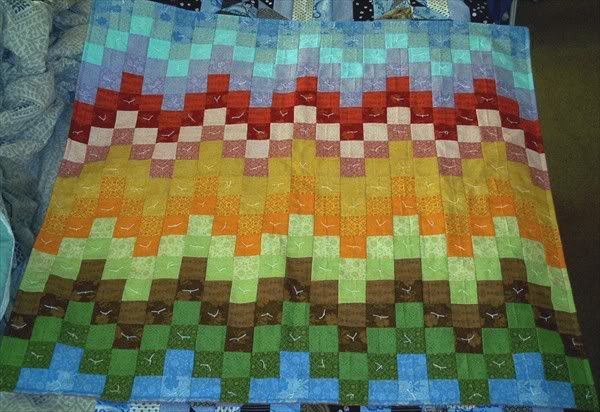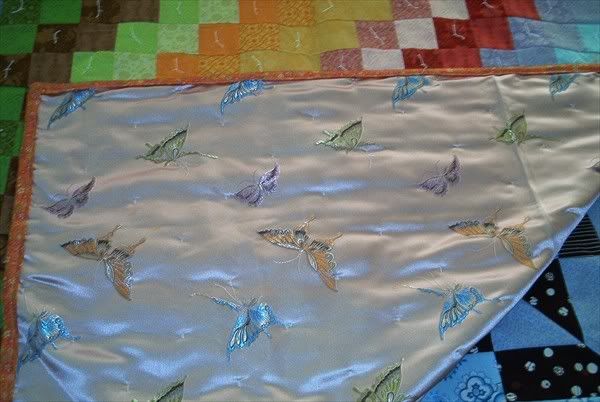 8. Another "I'd like to make" is a cathedral window quilt. Scratch that one...Insert instead a paper pieced quilt. I got started on this right after Christmas.
9. I made this for one of my daughters & have always liked the result, might have to do another similar one. I shy away from triangles for the most part but I like the modern look with repro-type prints & the satin back.
10. I thought for sure I had more UFO's or must-makes! I'll add to my list later