I don't remember making this quilt…or know who I gave it to!  I had it in a list of UFO pics to finish and darned if it doesn't look like I DID tie quilt it & bound it so what the heck?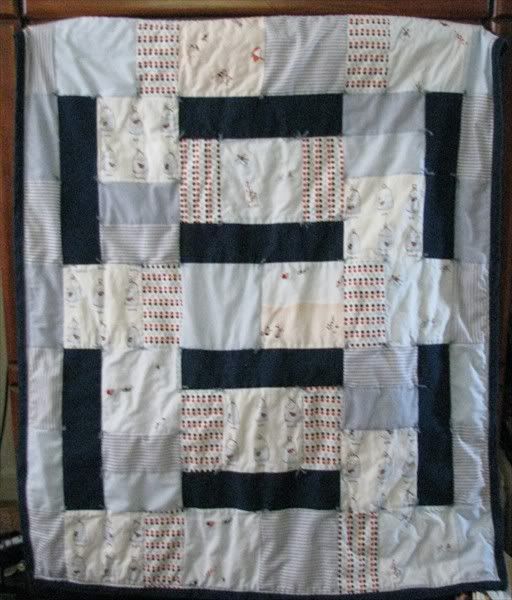 This one is still a UFO waiting to quilt, I know where it is.
And the one I just finished.
Apparently I started 3 in the same theme with the same fabrics, lol…I definitely got my money's worth from the fabric, I have enough scraps for a couple more!